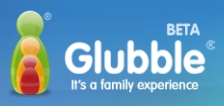 We have discussed in a previous article "Parents Can Say No to Porn Site via OpenDNS" on using OpenDNS to help parents prevent their kids from accessing porn sites or adult sites. Undoubtedly in some cases smart kids can still reset and switch back to the DNS and continue enjoying free access. Every program somehow or rather has its advantages, disadvantages, strengths and weaknesses.
If you think OpenDNS is not a wise solution for protecting or controlling your kids, you can try the Glubble plugin for Firefox.

This Glubble plugin is a free tool for the Mozilla Firefox Internet browser which gives parents better control over browsers so that they can create a safer browsing environment for their kids. Parents can customize the list sites that they allow their kids to see or unsafe sites that they want Glubble to block. Glubble also cleans up search results that parents searched from Search Engines such as Yahoo or Google so that kids don't accidentally read them.
Through Glubble, it is nearly impossible for kids to access porn sites or other content and disapproved by threir parents. This program is simple and easy to use. It will definitely give parents peace of mind while allowing their kids to freely access their home PC.
Download Glubble? Click here.