Nowadays technology convergence is a new trend with some of the great feature sets being designed and integrated into its next generation product lines. While it may incur additional manufacturing and BOM (Bill of Material) cost, but if the end product could stand out from the crowd and attract consumer attention, un-doubtfully it is a successful marketing strategy besides offering extra functionality to end users. One of the good examples is the next generation D-Link Xtreme 802.11n compliant wireless router, DIR-685 that is featured with additional 3.2-inch LCD display besides functioning as an NAS (Network Attached Storage), print server and digital photo frame in digital home.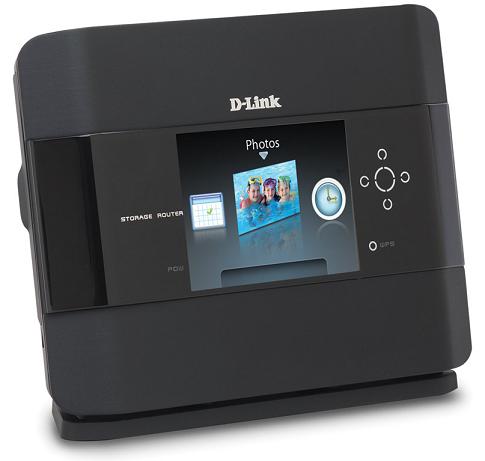 You may be impressed with all-in-one functionality that it is able to be designed with. While able to operate as a high bandwidth, close to 300Mbps throughput network access point, it can also be used as digital photo frame, which provides a great video streaming, photo sharing, network data monitoring as well as live technology widgets streaming directly to your living room. Besides, it can act as NAS with additional 2.5-inch hard disk drive for storage or as a print server for convenience use. That is not all, it is capable to become home based FTP server that allows file access and transfer remotely.
Surprisingly, all these features are nicely packed in a very sleek and stylish design especially when considering the bulky LCD module that doesn't add much space to its original form factor. No current pricing and availability yet, but don't expect it to be cheap since it is targeted for users that need almost everything in one single device.