USB 3.0 is the newly defined standard by USB Org to bring a much higher transmission rate due to the increase demand from consumers. While it is still very new in consumer market space with only certain high end chipset and motherboard having this feature, there are some peripheral manufacturers that already started some initial work with actual working prototype demonstration. And among all those market leaders, Dane-Elec is one of them and just recently, the company has unveiled a new series of USB 3.0 external hard disk drive targeted for high end market.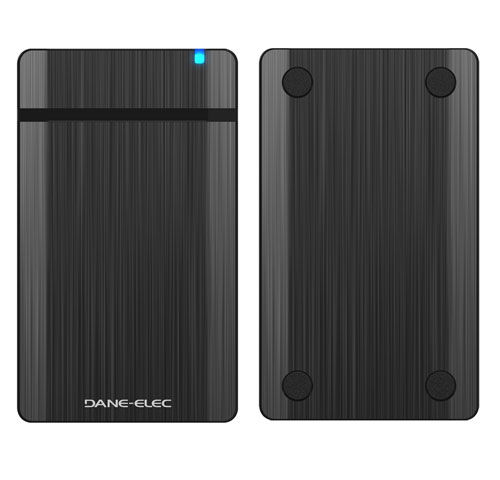 Named as So SuperSpeed, these external drives are being made available in both conventional hard disk drive and more expensive Solid State Drive, the USB controller is capable to maintain an extremely high data transmission rate of up to 250MBps, which is almost ten times faster than those USB 2.0 based external drives in market today. In order to make use of its high bandwidth data transfer, the new drive will be available in memory capacity from the range of 500GB up to 2TB in both 2.5-inch and 3.5-inch standard form factor. Besides, users will have an option to get a much more reliable SSD in either 80GB or 160GB depending on their usage and affordability.
Not to worry about if your PC system doesn't support USB 3.0 port yet, the manufacturer has taken extra steps to validate and come out with a PCIe or ExpressCard to USB 3.0 adapter so that existing users can utilize the commonly available higher bandwidth ExpressCard slot as a replacement for conventional USB 2.0 ports. Priced at $180 for the 500GB hard disk drive and $400 or $800 for the 80GB and 160GB SSD respectively, So SuperSpeed USB 3.0 compliant external drives will be commercialized by December 11th 2009.