Gaming segment is quite dynamic with tough competition and price war among the main players. However, sometimes it may impact its third party solution providers as well. Just recently, Datel has filed a lawsuit against Microsoft due to its unfair action on locking out all the third party hardware support that being designed for Xbox 360 specifically.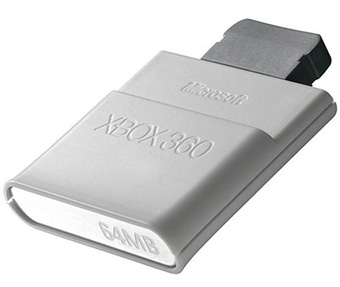 Datel used to be the major vendor that supplied its Max Memory cards for Xbox 360 owner as the media to transfer file from different systems and according to Microsoft spokesperson, the action was taken due to the vulnerability affecting its main system but based on reliable source, this is intended to be used to phase out third party memory products as Microsoft is promoting its own product at a relatively higher price. According to Mark Connels, Datel's founder, its Max Memory cards have been sold more than 50,000 units without any single incompatibility complaints from its users and he further emphasized that Microsoft memory pricing is four times more higher than its product at a same capacity. For instance, Microsoft memory device at 512MB is retailing for $30, while its 2GB version is only available at $40.
The locking mechanism is simpler, which can be achieved purely by firmware update but the impact is serious especially it can potentially put Datel totally out of business and that is one of the main reasons that triggered the legal action.