Typically, laptop is designed with lightweight and portability in mind and users can easily get expansion functions through docking station which could be useful when it is needed for desktop use. If you are looking for an elegant design docking station that offers sufficient expansion capabilities, then the newly released DeskBook Pro could be your right choice.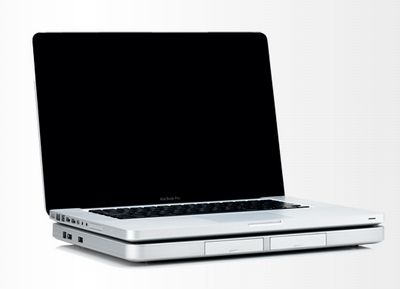 DeskBook Pro is specifically designed for Mac notebook and is also compatible to run with any laptops up to 15-inch diagonal screen as long as they have FireWire and USB connection ports. Measured at 28 x 364 x 249mm, it fits well without occupying too much on your constraint office and home space while still able to expand the PC usages further for effective daily work. Some expandable capabilities include seven USB ports (one for laptop), three FireWire 800 (one for laptop), one FireWire 400, one DVI display output, one each for eSATA Data and Power port as well as commonly used Ethernet port for network connection. On top of normal peripherals expansion compatibility, the DeskBook Pro is enhanced with ModBays technology, an innovative idea that allows unlimited upgrades such as external storage, power supply and charging capability through its one-fit-all easy removable modules such as sMod (500GB Hard disk drive), bMod (Lithium Ion battery) and iMod (Docking and Charging for iPod and iPhone).
Priced at $499.99 for DeskBook and an optional ModBay 500GB and ModBay Battery at $129.99 and $99.99 respectively, the pre-order is available now for international buyers so be ready to get one if it suits your needs.