The fabless semiconductor company, Kleer and DigiFi have announced the new Digital Opera S2 and iPod-compatible Digital Opera S5 wireless earbuds that sport volume and track control buttons located on the wireless earbuds for ultimate convenient. The ear buds able to stream uncompressed, lossless, CD‑quality (16-bit, 44.1KHz-sampled) digital stereo audio thanks to Kleer wireless technology, supporting a range of 32 feet (10m).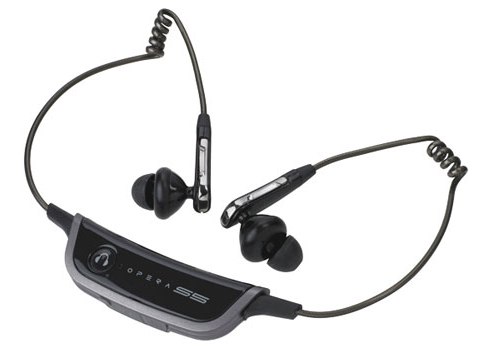 "We're very excited to announce the Opera S2 and the iPod-compatible Opera S5," said No Young Park, CEO of DigiFi. "We believe these wireless earbuds will revolutionize the wireless headphone space as they offer an unparalleled wireless music listening experience. People will no longer need to dig their iPod out of their purse or pocket to change the volume or the song. Now, volume and track controls are easily managed remotely while their iPod is stored safely away."
"DigiFi continues to impress the market by adding customer-driven features to its wireless earbuds," said Steve Humphreys, President and CEO of Kleer. "With these new easy-to-use features, people will be able to change songs and volume without missing a beat. And since both earbuds use Kleer wireless audio technology, this means people are able to listen to uncompressed, lossless, CD-quality, digital stereo audio without the wires wherever they are, whatever they're doing, by themselves or with friends, for longer than any earbuds this size."
The new DigiFi Digital Opera S2 and Opera S5 wireless earbuds are expected to be available worldwide starting June 20, but the prices are still unknown.