The manufacturer of advanced, affordable multimedia speaker systems, Digital Signature has announced a latest addition to its line of Digital Music Stations – Mint 220, which offers rich, dynamic sound quality from iPod and wireless streaming from Mac or PC.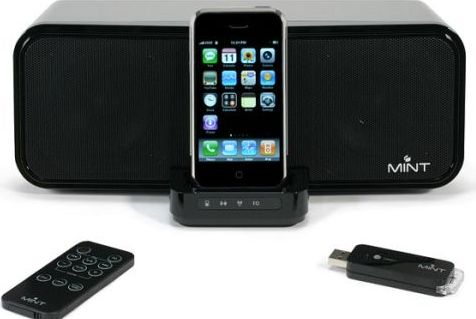 "The Mint 220 doesn't just deliver higher quality sound for the iPod – laptop users want premium sound without the hassle of plugging in cables, once you plug in the transmitter you are ready to listen, and that's where the Mint 220's wireless capabilities really shine," said Joyce Ahn, VP of Product Marketing for Digital Signature. "Now everyone can have high fidelity audio not just for music, but for all of their digital entertainment – the Mint 220 truly delivers the best all-around value in its class."
Highlights Of Digital Signature's Mint 220:
The Mint 220 Digital Music Station offers the highest fidelity digital audio, using Texas Instruments' PurePath Digital audio amplification for optimal performance
Wireless 2.4GHz lossless audio streaming from your Mac or PC with the included Mint USB Wireless Transmitter
Mint's Di-Fi digital-sound is delivered from your PC or Mac wirelessly, with no loss of fidelity, up to 45 feet or 15 meters
Careful craftsmanship, acoustic engineering and sealed enclosure design offer precise audio usually found only in much pricier systems
Two 3.5-inch full-range Peerless transducers for big speaker sound and compact, mini-speaker versatility
Built-in iPod dock/charger and an universal line in for other audio devices
The new Mint 220 wireless digital music station is now available for about $180.