The Seattle-based online retailer, Amazon has released a free application that brings several of the Kindle's functions to the iPod and iPhone. This free application does not connect to the Kindle store which the users need to purchase e-books separately via web browser.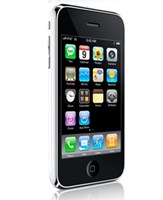 For users who already have an active account then all their previous Kindle purchase can be easily transfer to iPhone or iPod. If the users happen to have a Kindle and an iPhone, Amazon's program will handily sync the two so the user can keep their place in the same book on both devices. As similar to Kindle, the iPhone application allows users to change the text size on the screen, add bookmarks, notes and highlights. However, the text-to-speech feature with built-in the latest Kindle does not included.
This free application arrives just a few weeks after Amazon unveiled the second-generation Kindle and can be downloaded from Apple's online application store. The Kindle for iPhone app is now available for more than 60 countries.