Previously we mentioned about official VLC media player available from App Store that is mainly targeted for iPhone, iPod touch and iPad users. However, the great open source media player utility was removed not long after its first availability from App Store. For those that were unlucky and missed the free app download, here is an alternative that you can try to get one from Cydia (with condition that your iOS devices were jailbroken).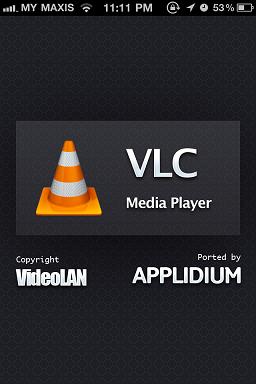 Below are some simple guides that you can follow to download a VLC media player without charge:
Assuming that you already have jailbreak your iPhone, go to launch Cydia.
On the main screen, tap on 'Manage' and follow by 'Sources' tab.
Tap on 'Edit' button and follow by 'Add' key to add in the new repo URL http://rpetri.ch/repo and tap on 'Add sources' button to confirm.
Once completed, tap on 'Search' and key in 'VLC Media Player' and start the searching.
You will notice the utility appeared in the list and tap on 'Install' to install the app into your iOS devices.
Currently VLC media player version 1.1.1 is free for download in Cydia so do grab one before it is gone again. As you may aware, this open source media player is famous among PC and smartphones' users with its capability to play almost every kind of media formats without the need of conversion first.