The well-known VoIP company, Skype has launched its new updated Skype 1.1 application for Apple's iPhone and iPod Touch, which includes a host of new features including voicemail support, enhanced interface and capable of send SMSs at great Skype rates, aiming to enrich your Skype experience.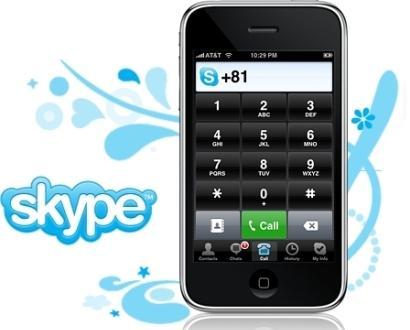 "Skype for iPhone will open up new ways for more than 400 million Skype users to stay connected and take their Skype conversations with them," said Scott Durchslag, chief operating officer of Skype. "Skype for iPhone is an experience that offers the same simplicity, ease-of-use and quality our users have come to expect from Skype, combined with an elegance of design and richness so loved by Apple's many customers worldwide."
New features of Skype 1.1 for iPhone and iPod Touch:
Send low-cost text messages (SMS) to friends and family around the world using Skype credit
Allows users to listen to their Skype voicemail while on the move
Improved look and feel using the dial pad, while calling phones
Supports Danish, Dutch, Finnish, French, German, Italian, Japanese, Korean, Norwegian, Polish, Portuguese (Brazil), Portuguese (Portugal), Russian, Simplified Chinese, Spanish, Swedish, Traditional Chinese and English languages
The latest updated Skype 1.1 for iPhone and iPod touch is now available for download through iTunes App Store on your device.