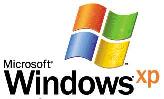 Other than hack to install Windows XP SP3 Release Candidate 1 via Windows Update, Microsoft also released the standalone installer setup package for Windows XP SP3 RC 1 which can be downloaded for free from Microsoft Download Center. The near-final release is general public testing version, and not restricted to MSDN and Technet members exclusity, and provides performance boost, stability improvement and security fixes.

Windows XP SP3 includes all previously released Windows XP updates, including security updates and hotfixes, Windows XP SP2 and SP1 includisve, and select out-of-band releases. Windows XP SP3 does not include Windows Internet Explorer 7, although Windows XP SP3 does include updates to both Internet Explorer 6 and Internet Explorer 7. Although no major change to customer experience is made, however, SP3 does include some new features such as Network Access Protection (NAP) to help organizations that use Windows XP to take advantage of new features in the Windows Server 2008 operating system, new activation scheme where user no longer required to provide product key during a full, integrated installation of Windows XP SP3, Microsoft Kernel Mode Cryptographic Module and a Black Hole Router detection algorithm.
Donwnload Windows XP SP3 RC1 from official Microsoft download link. Interested users can also browse and read the Overview of Windows XP Service Pack 3 documentation to have more insight into the service pack.
Update: Official Windows XP SP3 RC v.3264.
Statistic of windowsxp-kb936929-sp3-x86-enu_a2ca583dedcd86837796111a632efa29a23f4cc0.exe
Version:5.1.2600.3244
Language: English
Size: 352395816 bytes
File Version: 6.2.0029.0 (SRV03_QFE.031113-0918)
MD5: 7A958DD2BB1F4D80867C8D16EED9707B
SHA1: A2CA583DEDCD86837796111A632EFA29A23F4CC0
CRC32: 926BE4BF