The leading provider of premium portable speakers under its i.Sound brand, dreamGEAR has launched its new compact i.Sound Ice crystal clear speakers, which housed in crystallized PC plastic and sport a cutting edge design.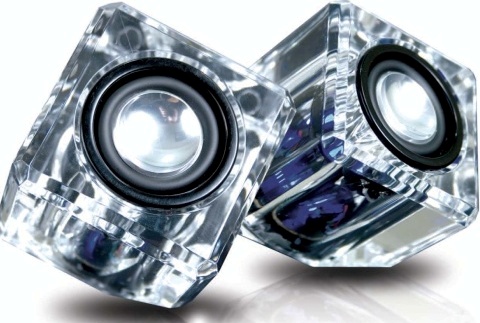 Highlights of i.Sound Ice:

Compatible with iPod, iPhone and any audio devices that use 3.5mm audio jack
Works great with laptops, PCs and Macs
Visual illumination BLUE LED mood lighting
Charge iPods and other USB devices via their original USB charge cables
"There was a definite need in the market for a set of iPod or MP3 speaker units that would add fashion to function without losing sound quality," said Richard Weston, dreamGEAR co-founder. "The overall convenience and aesthetic appeal of the Ice Speakers will make them a popular choice among consumers who are looking for an ideal stylish alternative to the bulky, unattractive sound systems that are currently available for desktop and laptop computers and other portable audio devices."
The new i.Sound Ice speakers that include the deluxe travel case are now available for about $40.