One of the fastest growing video game accessory companies in the United States, dreamGEAR has announced its first ever PlayStation 3 (PS3) wireless controller – Shadow Wireless, which features uniquely relocated analog sticks, aiming to provide PS3 gamers more comfort and precision.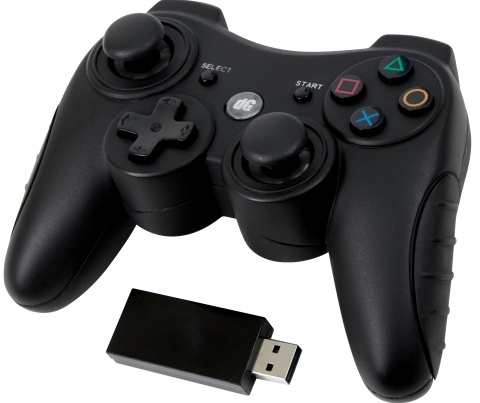 Features OF dreamGEAR's PS3 Shadow Wireless Controller:
Customized layout of analog sticks for enhanced accuracy and comfort
Enhanced L2 and R2 triggers help to prevent gamers' fingers from slipping during game play
2.4 GHz latency free wireless technology
Dual rumble motors and rubberized grips
Built-in rechargeable battery
"At dreamGEAR, we focus on innovation that enhances the gaming experience," said Richard Weston, dreamGEAR COO. "We saw that gamers were unsatisfied with traditional controllers, which inspired us to create the Shadow Wireless to improve accuracy and comfort for more accurate and enjoyable game play."
The new dreamGEAR Shadow Wireless PS3 controller is available for about $40.