DisplayPort is a new video port technology and is on the way replacing conventional video interfaces in both PC and consumer markets. In view of higher demand now, Eizo has just announced a new series of FlexScan LCD that will tag along with the market trend. Named as EV2333W-H, it is a 23-inch LCD monitor that being enhanced with DisplayPort, on top of existing DVI and VGA interfaces.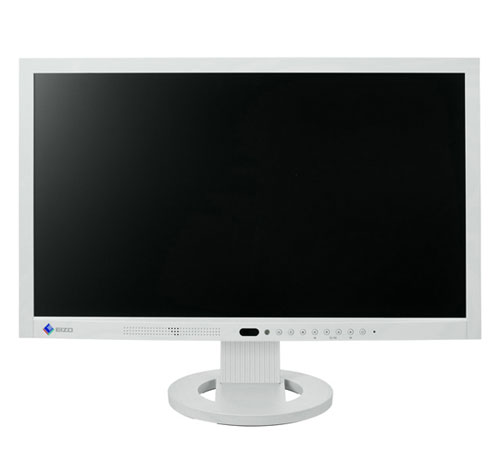 The new FlexScan LCD supports 1080p (1920 X 1080) resolutions and users can choose to plug in through DVI, VGA or DisplayPort interface. Besides, it supports full saturated color with 300cd/m2 brightness, a 3000:1 contrast ratio as well as relatively fast 7ms response time. Similar to existing FlexScan product family, the LCD panel is equipped with EcoView Sense, an infrared sensor that can detect the presence of end users and turn it off whenever there is not needed to conserver power.
Available at Black and Grey color with selling price of $560, the EV2333W-H will be reaching commercial market by July 16th suitable to be used with high end PC in digital home.