When you are out of range and in an emergency situation, the only option is to depend on your sixth sense, knowledge and experience to get you out of trouble. Or is there an alternative solution? You could get hold of Seer Technology's NaviSeer, a device which helps you to navigate your way even when you are in GPS-denied environments.
Fred Gallander, CEO of Seer said, "The NaviSeer product fills a giant void in the market for personal navigation products." Lightweight and miniature, NaviSeer combines the technology of GPS and Dead Reckoning (DR) with a system of algorithms to keep users informed of their location in real time. The device has three accelerometers, three gyros, a baro altimeter and a magnetometer.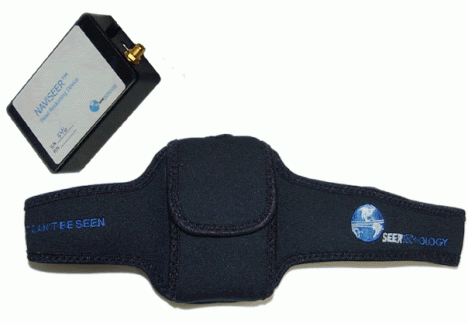 The product is extremely appealing to fire, police, Swat and the US military. While GPS is enabled, the device collects and stores information which will kick into action once the user is out of the radar. Advanced motion classification algorithms accommodate any changes in movement and factor these in to give the precise location to a user.