LG Electronics has revealed its next generation netbook, LG-X120, at Mobile World Congress in Barcelona lately. This new stylish, elegant, compact and mini "laptop computer" features an integrated high speed 3G HSPA modem, a 160GB hard drive and a powerful multimedia facility package, e.g. 1.3-megapixel webcam and stereo sound effects. It is light in weight; approximately 1.2kg with a 10-inch WSVGA screen which makes it easy to carry around while travelling.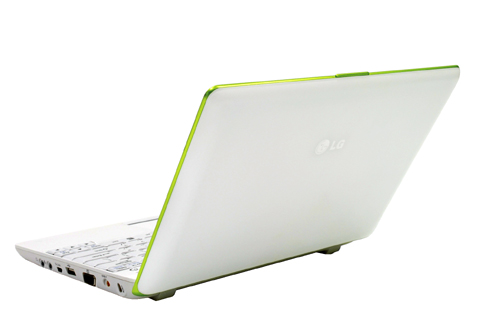 The LG-X120 is designed to cater to those who need quick and easy internet access and wireless communication either for work or other purposes. With the 3G HSPA connection, users can be connected anywhere at any time. Users can access the internet, conduct tele-conferencing, engage in video chatting, etc via this compact netbook. The easy-to-use Smart-On interface makes things easier and simpler for users who need to have quick access to some programs. Instead of logging in to Windows or other OS and waiting for the system to load fully, users can take advantage of the Smart-On technology by accessing some of the programs such as MP3 Player, Photo Viewer, Internet Suite, etc only within seconds via the Smart-on screen. Another interesting feature offered by LG-X120 is its quick connection for computer-to-computer via its Smart-Link technology. Users who need quick file transfer or sharing can connect the netbook to other regular computers via a USB cable.
When time and communication for information is of essence, the emergence of a netbook like LG-X12 is ideal and timely. It makes life and work much easier for frequent travelling businessmen, particularly.