Keyboard shortcuts are always a great way to improve productivity and speed up certain activities. To enhance Facebook enthusiasts' experience in the famous social network site, Social Keyboards has rolled out a unique Social Network Access Keyboard (S.N.A.K.) which comes with a bunch of Facebook dedicated shortcut keys for Facebook users to have direct access to certain Facebook features.

S.N.A.K. offers 19 Facebook hotkeys which allow users to go directly to a particular page with a single button click. For instance users can press a single button on the keyboard to go directly to the image uploading page to upload their digital images, add comment, view notifications, etc. The Facebook shortcut keys on the keyboard make accessibility to Facebook features faster and easier. Users need to install the software to control the hot keys for this keyboard before starting to use them.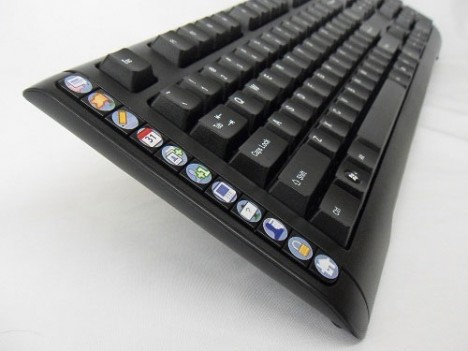 Priced around $29.99, S.N.A.K. deliver users instantly to key pages of the famous social network site without the hassle of having to search for them.