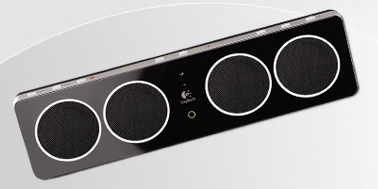 Enjoying your favorite music from a mobile phone serving as a pocket jukebox will somehow fall below expectations. The sound quality is not as satisfying and lacks that extra oomph. To let you enjoy music at its best, Logitech has introduced a small portable speaker system, Pure-Fi Mobile Speaker System, to allow users to blast their tunes from the phone in the pocket to their surroundings via a Bluetooth connection.

The Logitech Pure-Fi mobile speaker supports all Bluetooth-enable phones. Having said that, the speaker system can only stream music with stereo effect for phones that support the A2DP (Advance Audio Distribution Profile) technology. The A2DP enabled-phone able performs wireless streaming and allows stereo sound performance up to 33 feet away from the user's phone. Besides wireless connection to mobile phones, the Logitech Pure-Fi mobile speaker also can be connected to PC or other media player devices such as iPod through an auxiliary or USB cable to transmit the music. While the unique speaker is connected to mobile phones via Bluetooth, users can also turn it into a wireless speaker phone since it has a built-in noise canceling mic.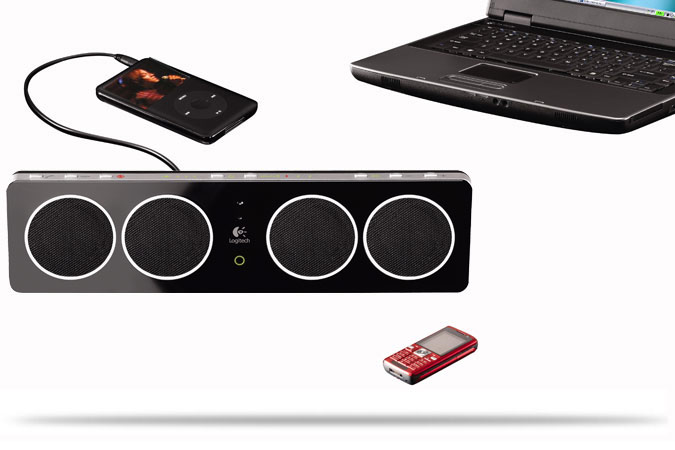 Logitech Pure-Fi mobile speaker system can be connected to mobile phones, computer and other portable media players such as iPod
The small Logitech Pure-Fi mobile speaker system is very suitable for traveling use. The audio device features rechargeable batteries and is able to last approximately 12 hours. Users can play their favourite music from this tiny device while having a seaside party or picnic.