The worldwide leading maker of digital imaging products, Epson has launched its new ultimate 2-in-1 digital photo frame and 4″ x 6″ compact photo printer, named as Epson PictureMate Show (PM 300), the versatile hybrid that offers photo enthusiast one convenient solution to display, share and print photos, aiming to enhance your home entertainment experience.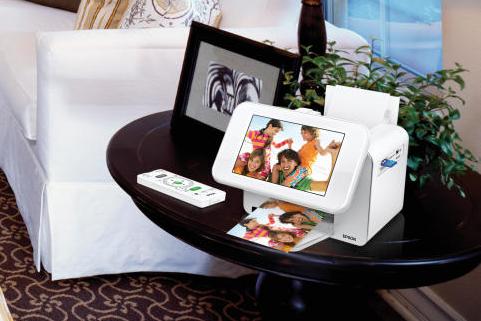 "Perfect for everyone in the family, Epson's PictureMate Show combines the best in design and performance while offering a unique way to instantly print and share cherished memories," commented Stacey Tieu, associate product manager for Consumer Ink Jets at Epson America Inc. "PictureMate Show is not only an exceptional gift to give this holiday season, but also a great product to have year round because nothing on the market compares in terms of quality, speed, reliability, and value. This convenient, portable printer makes it easy to instantly print and share photos at parties, special events or family gatherings."
Features and benefits of Epson's PictureMate Show:
7-inch tilt screen display with 800 x 480 WVGA resolution and 16:9 aspect ratio
Print from most memory cards via built-in card slot, USB thumb drives and PictBridge devices
Print various custom sizes from 0.3″ x 0.3″ up to 4″ x 6″
Print wirelessly from PDAs or digital cameras with optional Bluetooth adapter
Produce durable, smudge, scratch and water resistant photos that resist fading up to 96 years under glass
Deliver vibrant 4″ x 6″ photos with incredible detail (maximum resolution – 5760 x 1440 dpi) in as fast as 37 seconds
12 unique and entertaining slideshow formats for digital photos
Print various layouts – wallets, mini-wallets and more
Black and white, color and sepia color effects
Auto Photo Correction automatically adjusts photos for optimum color and balance, cropping capabilities, red-eye removal and more
Large 270MB on-board memory to automatically store hundreds of photos and run slideshows
Access all commands with included remote control
Epson PictureMate Show that weights in at 5.7 lb is now available through a number of online retail stores and Epson's retail site for around $300.