The leading provider of noise-isolating, high-fidelity earphones and headsets, Etymotic Research has announced the availability of its new hf2 CUSTOM FIT headset for iPhones and iPods. As its name implied, the hf2 CUSTOM FIT gives users the chance to experience a combination of industry-leading fidelity, noise isolation as well as comfort through an innovative customisation program from one of ACS' (Advanced Communication Solutions) 300 approved ear impression outlets.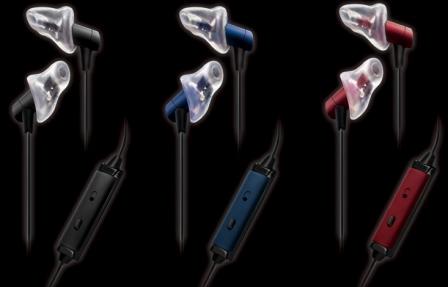 "All of our headsets and earphones are meticulously designed to deliver the most accurate, unaltered sound of any earphone or headset today.We constantly test our designs and those of the competition to ensure we maintain that position," said Mead Killion, Ph.D., president and founder of Etymotic Research. "Adding custom earmoulds to high-fidelity earphones could compromise fidelity, but we found a partner in ACS that allows us to maintain the Etymotic sound signature while providing an extra level of customisation."
"People are listening to their iPhones and iPods more often and for longer periods of time," said Michael Shaver,Worldwide Director of Consumer Products Sales. "Active users such as athletes and business travellers have extended needs. Most Etymotic customers can achieve a comfortable fit with the array of eartips we include with our products, but the hf2 CUSTOM FIT delivers the same level of comfort that performing musicians require during live performance."
The new hf2 CUSTOM FIT headset from Etymotic is slated to be available beginning April 28, 2009.