The provider of the world's first wireless memory card for digital cameras,, Eye-Fi Inc. has announced that users of Eye-Fi Share Video and Eye-Fi Explore Video memory cards can now upload videos directly from their digital camera to some famous online video sharing sites, including Picasa Web Albums, Photobucket, and SmugMug (in addition to YouTube and Flickr), eliminating the need of a computer.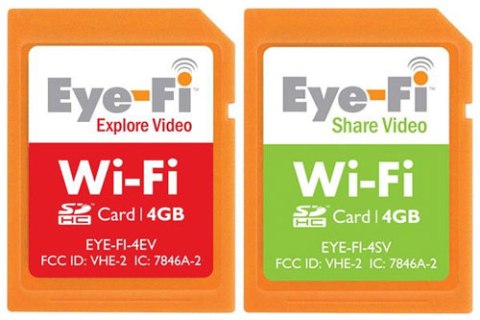 "Some memories are better captured on video. As a parent, I love to shoot videos of my kids and share them with friends and relatives across the globe," said Ziv Gillat, co-founder and vice president of business development, Eye-Fi Inc. "The old way of carrying around a separate device and manually uploading video files to my computer and then to the Web is a hassle. Eye-Fi does it in one simple step so I can share my memories in near real time."
"Picasa users will be excited to know they can now upload videos via Eye-Fi to Picasa Web Albums," said Brian Axe, director of product management at Google. "Many of our users were already automatically uploading their photos to Picasa Web Albums with their Eye-Fi cards and now can upload videos just as effortlessly, directly to their albums."
"With tens of thousands of videos uploaded to Photobucket each day, we are seeing more and more of our users sharing their memories in motion," said Alice Lankester, vice president of marketing for Photobucket. "Eye-Fi makes it incredibly easy for users to upload photos and videos directly to Photobucket where they can then edit and share their memories across thousands of places on the Web."
The 4GB Eye-Fi Share Video and 4GB Eye-Fi Explore Video memory cards are now available trough Best Buy and Apple Retail Stores for $79 and $99, respectively.