Nowadays wireless technology has become part of our daily life in digital home. There are so many digital products in the market that are already integrated with certain wireless technologies such as Bluetooth, UWB (Ultra Wide Band) and common 802.11a, b or g wireless protocol. In view of this, there is a new innovative idea to integrate a WiFi module into normal SD (Secure Digital) card that is able to turn any of the digital cameras (with compatible SD slot) into the wireless device. Known as Eye-Fi, it features a 802.11g WiFi technology capability with a huge flash memory capacity of 2GB for multimedia storage.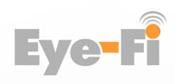 We have been discussing about Eye-Fi since last year but the true mass production units are just ready for shipping now. Although there are already a number of WiFi enabled digital cameras available in the market, but still the choice is very limited when comparing to the demand and popularity of this digital convergence product. The great thing is now the consumers have a better choice of new camera selection or even converting existing digital camera to the device with WiFi capability. Besides, the pictures sharing are greatly supported by famous online sharing website such as Facebook, KODAK Gallery, Flickr, Webshots and more which make it so easy for uploading or printing online.
That is not all, the implementation of security features like WEP-128 and WPA-PSK has able to eliminate the weaknesses of wireless technologies when security is a great concern. Priced at only $100, this could be a good solution if you plan to upgrade to Wi-Fi digital camera without abandon your current camera.