ZionEyez has revolutionized the way people share their precious moments with its new innovative Eyez HD video recording sunglasses, which the company describes as the newest innovation in social media technology, capable of easy, hands-free recording of live, mobile, and 1080p HD video thanks to its embedded HD video camera (within its frame). According to the company, the recorded HD video footage is transferable to a computer and most iPhone or Android-powered mobile devices for wirelessly broadcasting the live, hands-free video to their favorite social networking site including Facebook, Qik, LiveStream and YouTube, though Eyez app is needed.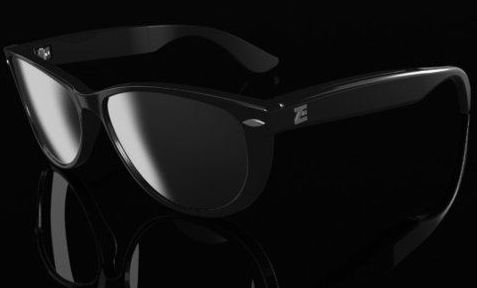 Highlights of Eyez HD video recording eyeglasses:
Embedded 1080p HD video Camera (within its frame)
350 mAh Lithium Ion rechargeable battery supports up to 3 hours of recording time
Bluetooth v3.0, Micro USB and Wi-Fi connectivity
16GB internal memory for storing your recorded HD videos
A pair of 100% UVA/UVB removable lenses
"Sharing personal experiences online will no longer be a written status update and a few photos, but a full length HD video journal," commented Brent Burroff, co-founder of ZionEyez LLC. "Eyez gives people the ability to share the world as they see it in real time, from a truly first person perspective, without compromising convenience or style."
Eyez HD video recording glasses is working with Eyez smartphone and tablet app for broadcasting, but no words on its availability and pricing yet.