Facebook continues to be one of the most famous apps in iOS devices as users can stay connected with friends while still able to instantly upload and share information as long as there is network coverage. Good news now, a new version with v3.3.3 has been updated and pushed to App Store with some enhancements besides bugs fixing since its previous release of Facebook 3.0.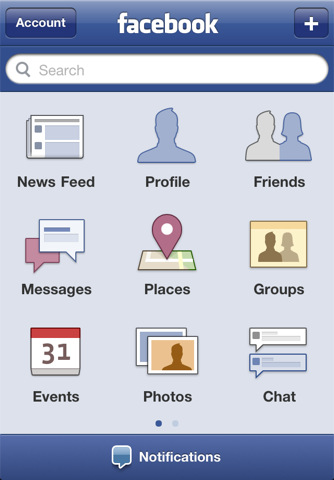 Some of the improvement lists that worth to be mentioned are listed below:
Improved notification UI.
Improved reliability in both chat and messages.
Fixed memory usage issue.
Fixed group photos issue.
Fixed unusual crashes.
Restore ability to post as a page that you admin on Facebook.
Walls that you cannot post on will not show the text field at the top.
Various Places improvements.
Currently the new Facebook app is compatible with iPhone, iPod touch and iPad (which require iOS 3.0 or later) and is free for download at App Store. With a total size of 4.2MB, it is available in ten different languages such as English, German, Japanese, Spanish, Chinese, Russian, Portuguese, French, Korean and Italian, that make it a truly useful and popular app across multiple platforms other than iOS devices.