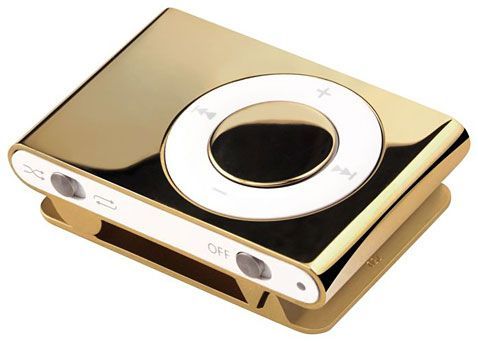 A German company, Xexoo has recently introduced a pretty cool iPod shuffle which has been plated in 18k (carat) gold, as what you see in the photo.

Can you imagine that this cool 18k gold-plated iPod Shuffle is costs for 14,000 EUR or about US $19,000? Who will going to buy it?
Anyway, the "high class and high cost" iPod shuffle does not end here and there's an upgrade plans with diamonds in the near future. Without question, this gadget is designed for people who really "rich" and got a lot of money to kick around.