How much are you willing to spend on a MID (Mobile Internet Device)? Good news now if you are located in Taiwan. The famous Taiwanese telco company, FarEasTone Telecommunication is going to push more units of MID into commercial market by offering an affordable pricing at $57 on an Intel Atom based MID with a three-year contract plan for new subscription.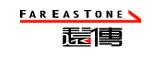 Typically it would costs around $200 or more for a new MID depends on its hardware specifications. Although the price is quite reasonable but with the weaken economic situation, both the manufacturers and telco companies are seeking for more aggressive approaches by either getting a cost down version of MID into market or offering a heavily subsidized hardware unit upfront with follow-on data package plan with the hope that will increase total revenue in collaboration with each other. For this specific plan, consumers would have to maintain a monthly bill of NT$775 (around $23) for three years in order to enjoy the low price MID.
No detailed specifications on the MID as of now, except it is confirmed that the units were manufactured by BenQ Corp, a famous local manufacturer in PC industries. Other famous MID makers that were affected in this downturn include Compal Electronics, Quanta and Inventec Corp.