We just mentioned about having Minime that can tidy up your taskbar and store all running applications in system tray, now if you have too many browser tabs opened in Firefox that need some category differentiation and housekeeping, this new free utility will able to help you. Named as TooManyTabs v0.3.1, it will able to help you organize your browsers tabs better in special rows while reducing the system memory usage by putting them into idle states.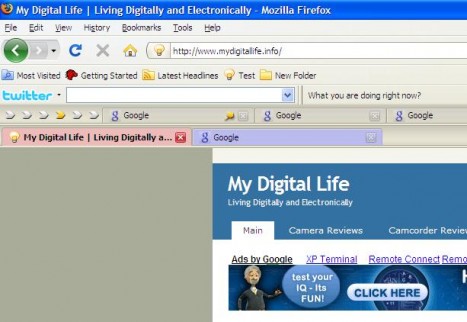 As the name implies, TooManyTabs is actually a new Firefox add-on that able to store up to 66 browser tabs in specially created rows (6 rows with each supporting up to 11 browsers tab into it). You may think these amount of simultaneously opened tabs may suck up most of your browsers and memory space but the beauty of it is able to put them into idle mode without stalling your processor cycles. Besides, users will able to restore up to 20 most recently tabs, which is very useful for those that would like to refer back to previous browsed pages instead of checking the history menu. In case users need to identify certain important tabs from others, there are some special features that allow them to be marked accordingly with different colors or even pinned for faster access.
If you think this is useful, just get a quick sign up here followed by simple steps to download it as specified in your email address. Once after installation, users need to restart the Firefox web browser in order for it to be effective.