The provider of the award-winning FLO TV live mobile TV service, FLO TV Incorporated has launched its highly-anticipated FLO TV Personal Television mobile device, which offers TV lovers a full-length simulcast and time-shifted programming from the world's best entertainment brands including Adult Swim Mobile, CBS Mobile, CNBC, COMEDY CENTRAL, FOX News Channel, MSNBC, MTV, NBC 2Go and Nickelodeon, as well as limited-time bonus channels for special events, premium programs and original content (thanks to the FLO TV multicast network), providing users a convenient, easy and fun television experience while on-the-go.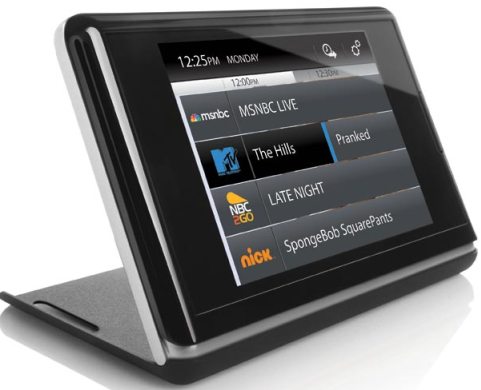 Main Features FLO TV Personal Television:
3.5-inch QVGA touchscreen display with ambient light sensor and auto backlight control, enabling users to control the device with intuitive swipe gestures
Receives live and time-shifted content via the FLO TV mobile TV service that available through a dedicated multicast network without buffering, downloading or waiting to view content
Built-in adjustable viewing stand and stereo speakers for hands-free viewing experience
Instant access with just a swipe or a tap, without complicated menus to navigate
1500 mAh Li-ion battery supports over 5 hours of viewing time or 300 hours on standby time on a single charge
"The FLO TV Personal Television is a dedicated device for consumers' on-the-go lifestyle that is perfect for sharing with friends and family, as well as for personal viewing time," commented Bill Stone, president of FLO TV. "The FLO TV Personal Television is setting the standard for high-quality mobile TV thanks to our award-winning network and technology. It also adds another way for consumers to use the FLO TV service, in addition to a variety of handsets and our recently introduced FLO TV Auto Entertainment system."
The new FLO TV Personal Television PTV 350
(aff) which measures 3 x 4.4 x 0.5 inches and weighs just over 5 ounces is now available at Amazon.com, Best Buy, Radio Shack and other select retailers for approximately $250 (includes 6 months of subscription service that costs $8.99 a month).