Imagine a device that is GPS-enabled and able to track data when you are running, swimming or cycling, wouldn't it be so awesome? For the serious sportsman, this is a gadget that will maximize your performance and enhance that workout routine.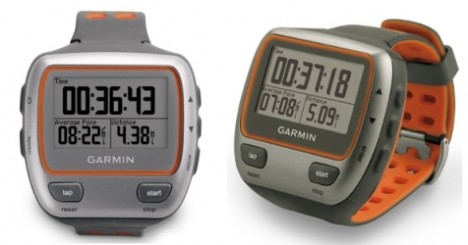 Garmin has introduced an updated version of its 305 workout watch, the 310XT. This is a GPS-enabled device to help users monitor their workout, even in water. The Forerunner 310XT tracks users' position precisely with GPS satellite data and records distance, pace, heart rate (optional), power data (from ANT+™-enabled third-party power meters) and more. The sensitive GPS and HotFix satellite prediction enables users to receive data even in places which have tall buildings or trees. It works under water up to a depth of 50m.
The new model has a program which will simulate a virtual partner to run or swim against the user. The partner will be of similar fitness level and speed to challenge and motivate the athlete. It has improved calorie consumption measurement software and connects to an optional heart rate monitor, foot pod and cadence sensor. Using ANT+™ wireless technology, it can transmit information wirelessly to the PC for processing and analysis.
The 310XT would be ideal for triathletes in their training as its slim design and flexible wristband means it can be easily slapped on the wrist or attached to a bike as the athlete moves from one event to another. Forerunner 310XT can keep track of multiple sport activities in one workout and can also record the transition time for users for that optimal performance.