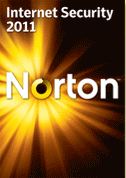 Norton Internet Security (NIS) 2011 version 18.0 is the new version of the all-in-one computer security product from Symantec, replacing Norton Internet Security 2010 version 17.0. Norton Internet Security 2011 comprises functions of anti-virus, anti-spyware, anti-worm, anti-phishing, firewall, bot protection, Norton Safe Web, anti-spam, anti-rootkit, SONAR 3 behavior protection, vulnerability protection, network mapping with monitoring, identity protection, Norton Bootable Recovery Tool, Norton Reputation Service and parental control management to ensure that any computing or web activities are secure and safe.


A one-year subscription for up to 3 home PCs of Norton Internet Security 2011 normally cost $69.99 to purchase. As part of promotional offer from Symantec, now everybody can get a free 90 days subscription of Norton Internet Security 2011 with full commercial version of setup installer download, which installs NIS 2011 with no restriction nor locked features.
To get the free license for Norton Internet Security 2011, just download the NIS 2011 OEM setup installer provided in conjunction with ING Direct.
Norton Internet Security 2011 90-days OEM installer: NIS_18.1.0.37_ING_Direct_LOEM_MRF1321A_5578.exe
No serial number nor activation key code is required to enjoy the free 3 months protection, as the installation is of OEM version. A activation or registration dialog screen will appear after installing for user to register, which can be skipped.
Norton Internet Security 2011 supports Microsoft Windows XP, Windows Vista and Windows 7. Check out also more free antivirus deal.