Chrome OS, not to be confused with Google Chrome web browser, is a new open source operating system based on Linux designed by Google to work exclusively with web applications. Similar to Google Chrome web browser, Chrome OS takes a minimalist approach on user interface. Chrome OS is scheduled to be officially released in early 2011, though the OS does not available as a download to run and install. Instead, Chrome OS will be sold and shipped pre-installed on Google's manufacturing partners' specific hardware machine.

If you want to be the first few on get a hand on a Chrome OS notebook computers, Google is now taking applications to Pilot program for participants to test drive the Chrome OS. Each participant in the Pilot program will receive a free Google Cr-48 Chrome laptop, in return for detailed feedback on using the laptop.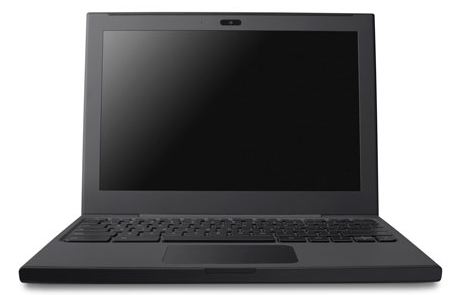 The Chrome OS Cr-48 notebook Pilot program is opened to residents in US (United States of America) only, and the application closes on 11:59:59 PM PST on December 21, 2010. Applicants must be at least 18 years of age, and only those who are selected will be contacted.
To sign up and apply for the free Google Cr-48 Chrome OS notebook, visit the google.com and click on "Apply Now". Then, select the type of user you are, and fill in the form with a short survey. If you do not want to fill up the survey, and just want to try your luck to apply for the Pilot program (chance unknown), use the following URL instead: