3D HDTV is a next generation digital TV with limited popularity now due to its sky high pricing at this moment. But in order to support high media and display resolution requirement in conjunction with the official release of Fujifilm's FinePix REAL 3D W1, which dubbed to be the world's first 3D capable digital camera, Fujifilm has recently announced a new SDHC compatible memory card reader that is featured with additional HDMI interface for consumer market. Named as HDP-L1, it allows users to connect and stream 3D content directly onto 3D HDTV screen via its high bandwidth HDMI interface.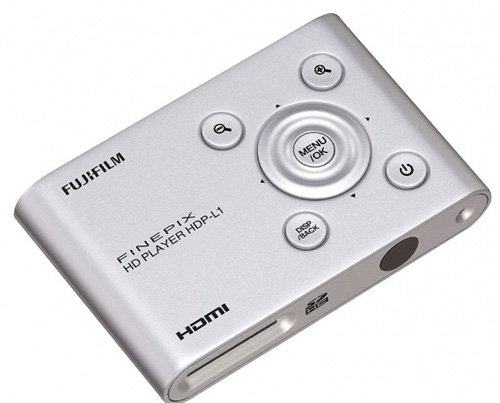 The usage is pretty straight forward, just insert the SDHC card with images captured using W1 3D digital camera into the SDHC slot of the media card reader and on the other end, connect the HDMI output of the device to input port of any 3D HDTV and those great pictures will be displayed in full screen for greater visual experience without pixels limitation. Besides supporting 3D media contents, the tiny media card reader is also equipped with commonly available USB 2.0 ports and it is compatible to run in any Windows or Mac based PC for 2D or normal media files transfer.
The new HDP-L1 will be commercialized on April 27 in local Japan market first before available for other countries. At a retail price of $45, it is quite an affordable device considering its HDMI support that may require royalty cost with fully compatibility with any future 3D HDTV (as long as they are equipped with HDMI interface) while at the same time able to work great with existing PC through its USB 2.0 and SDHC support.