Garmin Forerunner 405 GPS-enabled sport watch is an unique timing device that able to track your training and then wirelessly send the data to computer.
It comes with serious training features and able to monitor your time, distance, pace, calories and heart rate (when paired with heart rate monitor). The data is stored in memory and available for analysis for you to improve from time to time.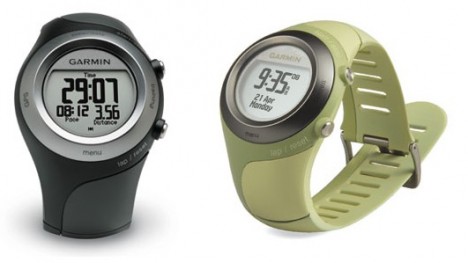 User friendly
This high performance watch is easy to use and comfortable to wear at all occasions. It can be operated by simply tapping the touch bezel. Forerunner 405 comes in two color options, i.e. black or green.
Easy data Storage and Sharing
Innovative ANT+Sport wireless technology allows automatically data transferred to computer when the Forerunner is in range. You can analyse The data and share through Garmin's online community, It is also possible to send workouts from computer to Forerunner too.
Heart Rate Monitor
With heart rate monitor, it is possible to track heart beats per minute. You can train in a certain heart rate zone to improve your fitness level and compare your pace and heart rate to past performance.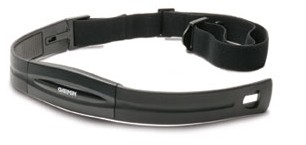 Cross-Train
Pairing with an optional foot pod, you are able to track speed, distance and running cadence indoors when a GPS signal is not available. It will automatically turns on when you start moving. A speed/cadence bike sensor is also available as an option to track the speed and distance of cycling workouts.
Improved Receiver Sensitivity
This unique sport watch is improved to get stronger signal during your run. The high-sensitivity GPS receiver provides improved tracking under trees and near tall buildings.