As an effort towards green environment initiative, GE (General Electric) has just unveiled a next generation energy efficient water heater system for consumer market. Named as Hybrid Electric water heater system, it is claimed to be the world's first Energy Star heater system which compliant to DOE Energy Star standards.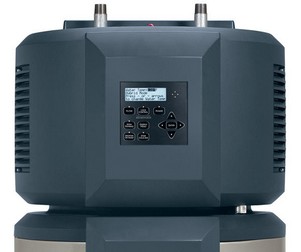 The specialty about this water heater system is it is capable to absorb natural heat from ambient air and transform them into water, and hence saving around 50 percent of energy required as compared to conventional heater system. For instances, based on average households that use around 4800 kWh per year, the new hybrid system manages to save around 2500 kWh, which is around $250 of electricity cost per month based on 10 cents per kWh calculation. Furthermore, the GE Hybrid Water Heater system is specifically designed with ease of installation and simple operation in mind, making it an ideal home solution for all levels.
No pricing information as of now, the product will be available by end of this year and be ready to get one for more power and cost saving towards a greener environment.