Want to enjoy some music while you are using bathroom or relieving yourself?
Try out iCarta! Now you can Enhance your experience in any room with your favorite music from your iPod by using iCarta.
The iCarta is a iPod dock/speaker combo that also happens to be a toilet paper dispenser. It's got four built-in speakers and is powered by an AC adaptor.

It has 4 integrated high performance moisture-free speakers deliver exceptional
clarity and high quality sound. It's loud and definitely entertain you while you are in the bathroom – whether you're in the shower or relieving yourself.
The iCarta will work with any iPod with a dock connector and even first-generation iPod shuffle. You can charge your iPod while playing music. The only problem is that it isn't waterprood – but then again, neither is an iPod.
iCarta cost you approximately US$100. Read more from atechflash. Also read the review from businessweek.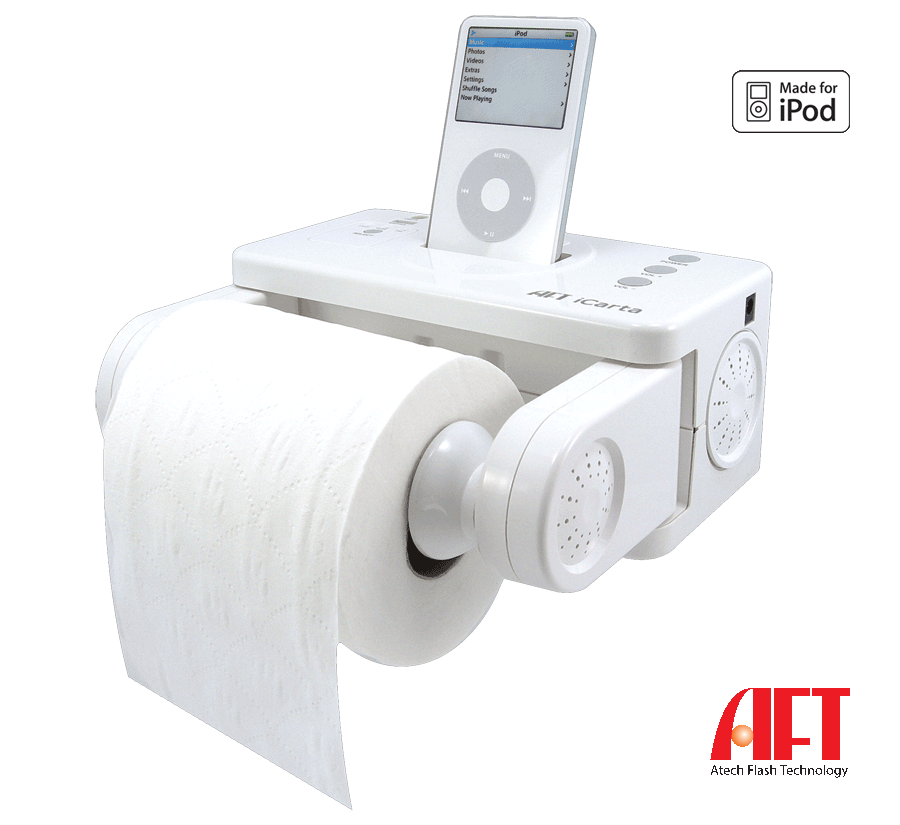 iCarta