As part of the effort to keep on improving the product quality and reliability, Google Chrome version 0.3.154.9 has been released since last few days ago. This release has fixed several issues related to plug-ins used to play videos and show PDFs, security update as well as the behavior of how it work and appearance and etc.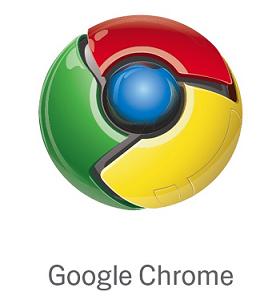 After receiving and gathering all valuable feedback from Google Chrome users worldwide, Google Chrome development team has finally came out with this patch to address the bugs reported by users. Below are the summary of the fixes addressed in this release:
• Fixed the issue of scrolling with laptop touchpad not working.
• Improved performance and reliability for plug-ins used to play videos like QuickTime, Flash, Silverlight, Window Media and etc. It has fixed the issues of video sudden stop during the middle of playback, video fail to load and CPU usage hit up to 100% while playing plug-ins.
• Fixed crash error when close the browser with displaying PDF file by using Adobe Reader 9.
• No longer store the contents of the page from security sites in history folder.
• Improved web proxy performance and reliability.
• Fixed the issue of opening a different address than the actual address shown in the page content. This may mislead you to go and visit any website which could be harmful.
• Moved New tab, New window and New incognito window from 'Control the current page' to 'Customize and control Google Chrome' menu.
• 'New window' and 'New incognito' will open in new window.
• Enabled spell checker on input fields and misspelled words will be underlined. You are allowed to add new words to spell checker dictionary so that it will shown as misspelled again.
• Named the downloaded executable files (exe, dll, bat, reg, msi and etc) to unconfirmed_*.download before you click Save button to start downloading it to you PC. The executable file will only be renamed to the real file name once you click Save button to confirm the download. The unconfirmed download file, unconfirmed_*.download will be deleted once Google Chrome exits.
You should get this latest release updates automatically in background. If you have doubt of whether you have got this version updated, you can check the current version installed by going to Customize and control Google Chrome -> About Google Chrome. If the current version installed is an older version, then you should see an update button available. Click this update button to upgrade to latest released version. Alternatively, you can download the latest version from www.google.com/chrome.