Feel lazy to carry a bulky tripod stand along your journey? As you know, a little hand shake might get your photos blur so tripod is important for best possible results while capturing a photo at night or low light condition. The world's leading provider of product solutions enhancing the creative and active capabilities of consumer electronics, Joby has launched the new innovative, compact Gorillapod Magnetic tripod, which adds a powerful magnetic feet for added convenient, in addition to flexible, bendable legs that also apply for the original Gorillapod.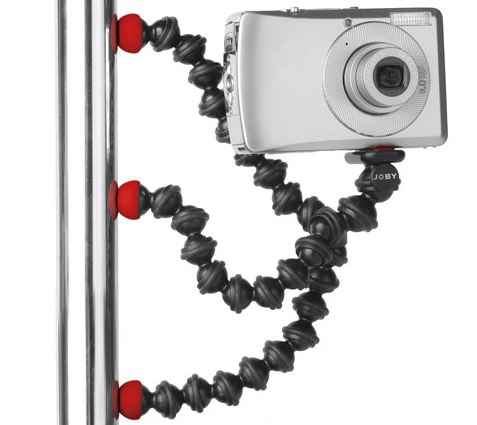 Main Features of Gorillapod Magnetic:
Super-strong magnetic feet for attaching your Gorillapod to any magnetic surface for truly endless positioning possibilities
Flexible, wrappable legs with more than 2 dozen leg joints bend and rotate 360°
Safely attaches a camera to Gorillapod Magnetic thanks to its lock ring
Size: 6-inch tall ; Weight: 2.5 ounces
With Gorillapod Magnetic, you have no need to find a table or any flat surface to position your tripod, but just stick it to a pole, wrap it around a tree branch, perch it on a jagged rock or anchor it to any metal, thanks to its super-powerful neodymium magnetic feet. It's cool, right?
Gorillapod Magnetic that can support compact digital cameras and mini video cameras weighing up to 325 grams is now available for purchase globally at a MSRP of $24.95.