It is time the traditional grill with smoke and charcoal be replaced with not just gas burners but precision control and computer monitored intelligence. The Blue ember iQue by Fiesta Gas Grills is one device which will definitely set the men, especially, to go gaga and drool with its combination of technology and grill.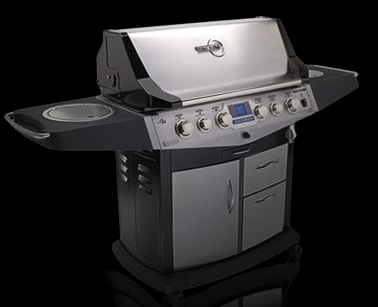 Designed for modern hosts who need to mingle while serving mouth-watering food, all kinds of meat or seafood can be placed on the 650 square inch grill surface and the right controls activated for the cooking to take care of itself. Users can set the desired time and temperature as well as adjust the controls for meat type and level of doneness for the perfect grill spread. The computer will ensure that the heat level is kept constant and automatically lowered when the food is cooked to specifications. This is regardless of external environmental factors such as wind. Grumbling stomachs can even check the remaining cooking time through the display.
For men who want to show off their abilities by resorting to the manual way of controlling the grill, the grill can be operated without the computer. A built-in smoker box, an infrared rotisserie burner and a side burner make the grill highly versatile for any situation. It even comes with an ice bucket and a bottle opener for that perfect outdoor party.