Looking for an affordable way to convert your conventional laptop to tablet PC? Now with this innovative solution from Hanwha, a Japanese company, users can easily turn their laptop or PC conventional screen to touch panel screen so that they can write directly with a unique digital pen, replacing keyboard or mouse as a much simple input method just as what can be done with tablet PC.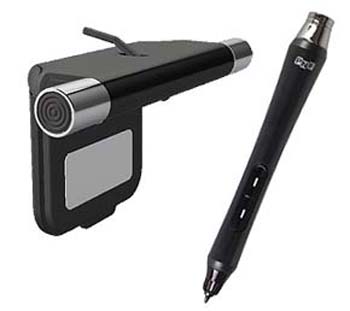 Named as "DUO for laptop", the technology is based on both infrared red and ultrasonic sensor mounted on top of the screen that will be able to capture the digital pen movement and translate it accordingly. The receiver is measured around 77 X 58 X 8.5mm and when combining with the special digital pen, it can achieve resolution of 600 dpi which is good enough for normal applications.
Priced at 9980 yen ($100), it is quite a good deal in view of the convenience and easy way to simplify the usage of your laptop. The drawback is it can only be used with LCD screen with maximum size of 15.4-inch diagonal measurement.