Lying down on a bed and having a long romantic talk over the mobile phone with your lover can be quite tiring and strenuous because there is no right way to hold on to the phone. You might feel uncomfortable after a long talk and it might spoil your romantic mood.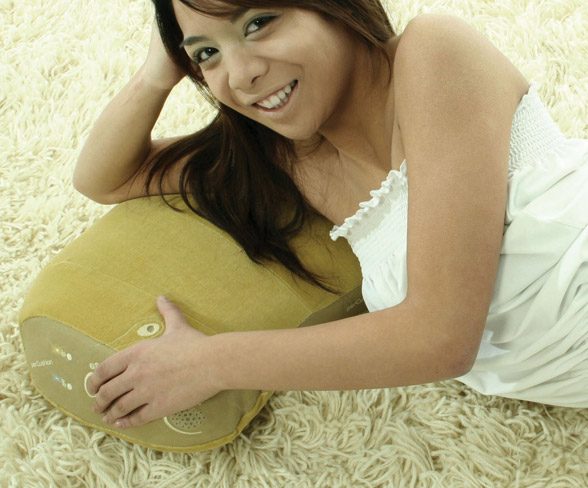 To maintain your relaxed mood while talking to your lover, Urban Tool has come up a solution by introducing its perCushion. This 66cm long cotton velvet cushion with a soft inner foam core looks line a normal pillow but it actually has a Bluetooth connectivity kit – a built-in microphone and two loudspeakers. When your lover is calling you, your cell phone will notify the digital cushion wirelessly, via Bluetooth connectivity. You can answer the call by pressing the appropriate button while relaxing on your sofa or on your bed.
Comes with a rechargeable battery pack, PerCushion is still in prototype phase. The manufacturer UrbanTool expects this unique device only to be commercially available next year.