What is pink, cute and ultrathin? It's the meow, cutesy computer keyboard from Hello Kitty. You'd probably gape in bewilderment at the $106.40 price tag if you are not a fan. But this latest Hello Kitty keyboard should make some girls, and women, shriek in excitement and swoon with pleasure. Besides being outrageously pretty and pink, the keyboard also boasts of a slim build or ultrathin dimension for that stylish look.

The keyboard comes in Japanese QWERTY characters but users can easily convert them into English when typing.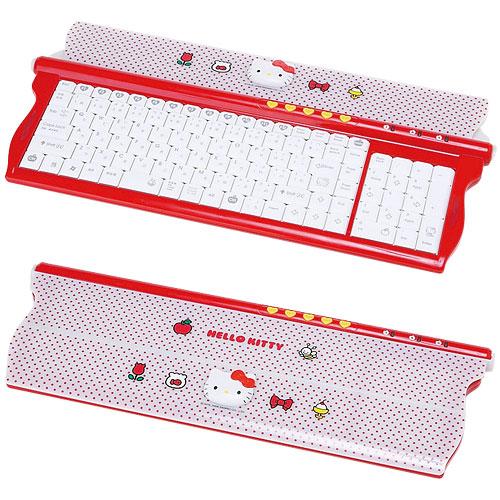 If you are looking for something sweet, feline and world renowned as a keyboard, the Hello Kitty model will fit the bill perfectly.