The Japanese consumer electronics giant, Panasonic has added a new iris scanner model to its biometric security family, named as BM-ET200. This security system offers more accurate, faster, non-contact entry/exit control utilizing biometric technology for iris recognition, aiming to re-define the possibilities of biometric technology.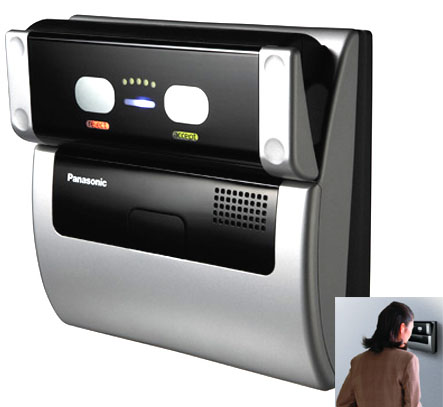 This iris scanner will shoot a laser into the eye as far as 20 inches away to identify a user within 0.3 seconds recognition time. For sure, the laser is definitely safe and not going to burn your eyes. Besides, this latest iris recognition device is comes equipped with voice guidance feature which can be set in 3 different user settings and wide variety of languages including English, French, German, Japanese and Swedish.
"Panasonic Iris Readers deliver fast and accurate system enrollment and authentication without the need for any physical contact," said Frank DeFina, President, Panasonic System Solutions Company (PSSA). "No other non-invasive identification system is as precise, easy to use or as enduring as Panasonic's Iris Readers."
The amazing Panasonic BM-ET200 biometric iris reader which able to store over 10,000 user records is now available in US for about $2500.