Previously we mentioned about the steps on how to flash Dreambox decoder using Ethernet and Com serial null cable, and if you are looking for way to re-flash or upgrade Skybox S9 HD PVR, below are some simple steps that you can follow to get it done.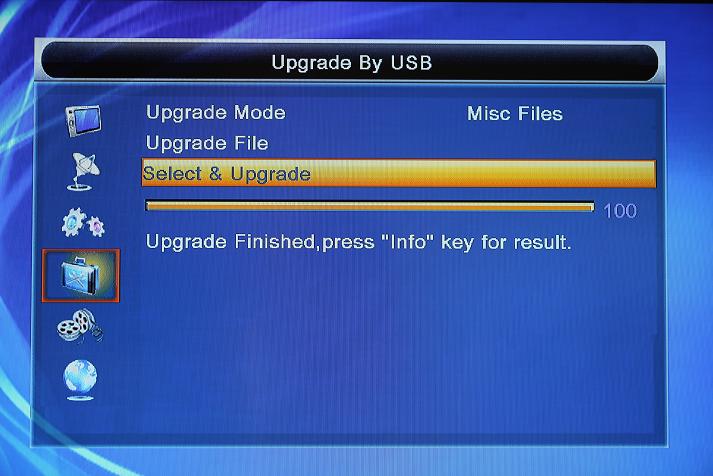 First, you need to get the updated Image File (Ex: HDS2_DUMP.abs) and store it into a USB thumb drive (in FAT32 format).
Then, plug in the thumb drive into USB 2.0 host port of Skybox satellite decoder.
From remote control, go to Menu -> Tools -> Dump By USB. Then select Dump Mode as Image File (*.abs) and scroll to Start button to start backup all the channels and configurations. It will store the backup copies into USB thumb drive.
Then, go to choose Upgrade By USB, select Upgrade Mode as Image File (*.abs) or Misc Files (to restore back previous channels and settings) and browse to the new *.abs file (in this case HDS2_DUMP.abs). Scroll to Start button to start updating the image file. When it asked to burn flash, click yes and a message "Burnflash…do not power off." will appear on the screen.
Wait until the status bar progress and complete, power cycle the decoder and you are done.
By now, you should have the latest version of upgraded firmware, which could be useful for bug fixes or new feature enhancements to your existing Skybox satellite decoder.