The tool to jailbreak and crack Sony PS3 running on latest version of firmware is now been released by GeoHot, the famed iPhone hacker, which cracks and hacks the Sony PlayStation 3 to enable ability to install and run custom packages. The jailbreak is possible after Fail0verflow managed to discover private root keys of PS3, which can be used to sign any apps and games to run on PS3 natively without crack.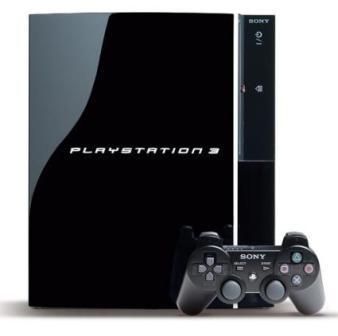 However, the custom jailbroken firmware released is not a complete crack of Sony PS3 as the backup games, pirated games, counterfeited games, duplicated games or whatever it's called, cannot be ran nor played. The jailbroken Sony PS3 can be used to install custom packages with the provided installer, with more packages will be coming from the PS3 jailbreak community such as GeoHot in the coming weeks and months.
In order to jailbreak PS3, the PS3 must be upgraded and running firmware version 3.55. Then, follow the jailbreak steps as outlined in PasteBin below:
Plug a USB flash drive into your computer.
Create a folder in the root of the USB stick called PS3.
Create a folder inside the PS3 folder called UPDATE.
Download http://geohot.com/jailbreak.zip.
Unzip Jailbreak.zip to extract PS3UPDAT.PUP.
Move PS3UPDAT.PUP to the directory UPDATE that you just created on the USB stick.
Plug the USB stick into your PS3.
Navigate to Settings tab.
Choose System Update.
Choose Update via Storage Media.
"Version 3.55-jb" will be found. Choose OK.
Accept Conditions and Install Update.
After less than a minute, your PS3 will update, beep 4 times then shut down.
Power up your PS3 (You will have to do it on the console and not by the remote controller).
The booted up PS3 is jailbroken.
On jailbroken PS3, it's possible to install custom packages by following step-by-step guides below:
Plug your USB stick into your computer.
Drop http://geohot.com/test.pkg (or any custom package with installer downloaded) into the root of the USB stick.
Plug your USB stick into your PS3.
Navigate to the Game tab.
Choose Install Package Files.
Select the test.pkg (or custom package name).
After it installs you will find the package installed below the "Install Package Files" folder.
Currently, PS3 owners will have to wait for more packages to be created by the PS3 community. If there are games that coming this way, then it's possible to play on PS3. Or you can download the PS3 Public Tools necessary to sign the homebrew from GitHub, but it's not for novice users though, as it involves using make_self_npdrm to make valid NPDRM selfs from elfs (NPDRM is required for interoperability of homebrew applications), and then using package_finalize turns your debug packages into psuedoretail packages which can be installed on geo-hacked jailbroken PS3.
Here's a video clip demonstrating the jailbroken PS3 3.55 with homebrew running.