The new generation of Apple TV launched in 2010 (often called Apple TV 2G or Apple TV 2) is running on iOS firmware software, albeit in the features lock down version. Thus, Apple TV 2G inherits some features that common to iPhone, iPod touch and iPad, such as ability to upgrade or downgrade its firmware OS software.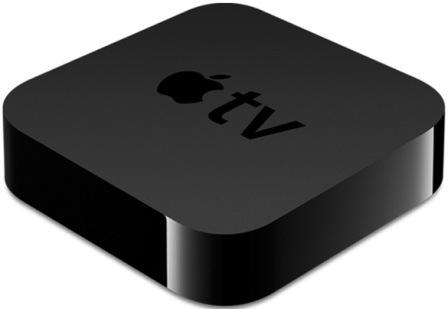 While iTunes can easily upgrade Apple TV to latest and newest version of iOS available, in order to restore Apple TV to original factory default or downgrade Apple TV to earlier or older version of iOS will require user to let Apple TV goes into DFU mode or recovery mode, similar to letting iPhone enters to DFU restore mode. Here's the guide on how to Put Apple TV into DFU Mode.
Connect Apple TV to computer via microUSB.
Reboot Apple TV by pressing and holding Menu + Down buttons simultaneously for around 6 seconds.
After restart, immediately press and hold Menu + Play buttons until a message appears in iTunes that indicates Apple TV in recovery mode is detected.