For those users that are trying to setup Dreambox decoder to receive Astro services using card sharing, it is not that tough if you follow the right process and get the correct server support. However, some users may be puzzled by the weak SNR signal strength observed during the direct decoder swap which causing "Service could not be found" message displayed on TV.

For instances, Astro original decoder shows good signal strength of > 90% but Dreambox only shows 67%, even there isn't any hardware (cabling, dish angle and direction) change. If you think this is due to the decoder receive sensitivity, it may be partly true but it can't be off by too much. If even after you follow the troubleshooting guide but it still doesn't help, please try to check below to confirm the right LO frequency is configured in Dreambox.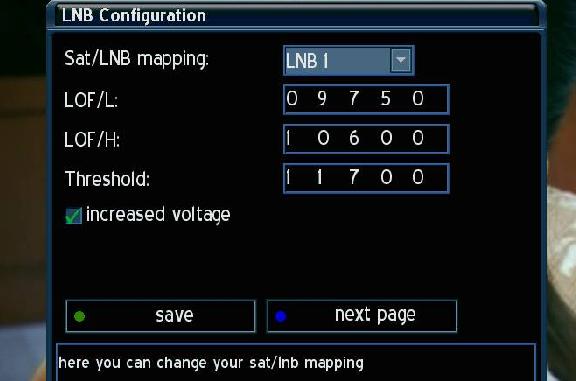 Typically, Astro is using 09750MHz for its LO frequency but just in case you aware, some older Astro LNB is actually using older LO frequency of 10000MHz. So in order for the Dreambox decoder to receive the signal correctly, the decoder needs to be set to match the corresponding LNB LO frequency. To change the LNB LO frequency on Dreambox decoder, follow below steps:
On remote control, go to Menu -> Setup -> Service Searching -> Satellite Configuration.
Browse to the respective satellite, in this case look for Xstro (170.0E) or Measat, click on LNB.
Under LNB Configuration, check for the LOF/L and LOF/H settings. Confirm that it is matched to your LNB LO frequency (which can be read from the specification of LNB itself).
If it is not matched, change it accordingly, for instance to 10000MHz follow by 'Save' button.

Click on Exit button to go back to Service Searching sub menu. And under Satfind, check the SNR signal and monitor if both the LOCK and SYNC boxes got 'Checked'.
By now, you should have the major part of the puzzle solved so just continue to setup the rest including the correct CCcam account and networking setup for card sharing to work.