Previously we mentioned about the way on how to record favorite movies using Skybox S9 HD PVR into USB thumbdrive and if you are curious to find out how you can setup a schedule to start the recording activities automatically in certain time, here are some simple steps that you can follow to set that up.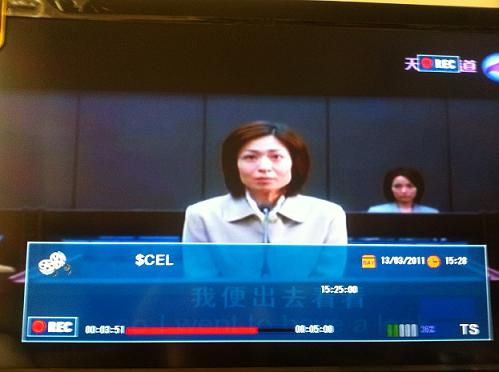 Follow below steps and you are ready to record your favorite movies:
Go to Menu -> System Setup -> Timer Setting and you will notice that there are actually 8 timers that you can use for recording events.
Tap on any of them, follow by OK button will prompt up a Timer setting available for configuration.
Fill in the particular at your own preference. For instance, users can configure the timer mode, either you want it to be once or Daily in repeated mode, perform a channel switch or purely a recording on specific channels under timer service, put in the Wakeup channel that you prefer, but also not limited to the detailed information such as the exact date, time on when to trigger the action.
Tap on 'Save' and you are done.
By now, you should be able to fully utilize the recording feature so that there won't be any miss on your favorite movies/programs received from satellites.