Mozilla has been all over the news recently due to the launch of its Firefox 4 browser. As officially launched on March 22, Firefox 4 has already achieved 3.57% of browser market share worldwide. The newest version Firefox 4 has added a lot of features such as Firefox Sync that ability to sync browser over multiple devices to create a seamless Web browsing experience. With Firefox Sync, users can take browsing history, bookmarks, tabs, passwords, and form-fill data from desktop to mobile without interruption. If you intent to synchronize Firefox 4 between desktop and mobile, here's the trick how to Sync Firefox with Android phone.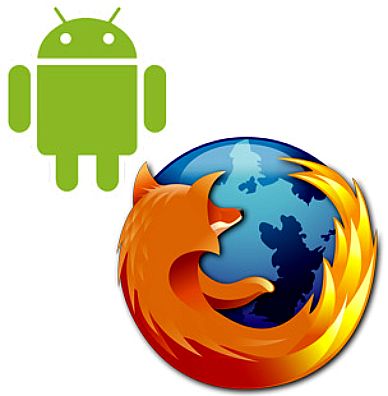 How to Sync Firefox with Android Phone
Download Firefox 4 for desktop. Restart Firefox and create a Sync account by going to top menu. Then, go to the Sync tab under Preferences (Mac) or Options (Windows).
Click Set Up Firefox Sync, and then follow the steps to create a new account by enter the email address and new password.
Once you have a Sync account, it's time to connect the devices. Make sure you select "Firefox Sync Server", that's the easiest way to sync.
Save or print the Sync Key Firefox provides and keeps it in a safe place. This will be used to decrypt your encrypted data. Now your syncing account is ready to go.
Launch Firefox 4 on phone. Swipe to Tools » Preferences and tap on Setup Sync.
Under Sync, make sure Enable Sync is marked "Yes". Then tap connect underneath it.
A single-use Sync code will appear. Then go to the Firefox menu on desktop, select Firefox » Preferences » Sync » add device.
Enter the code that appeared on your phone and click connect. Your phone's browser will begin syncing with your computer.
From the Sync preferences on desktop, users can select which like to sync such as bookmarks, passwords, preferences, history, and tabs.
Now, you can manually sync at any time by tapping details then Sync Now under preferences on your phone.
Note: Before sync, make sure that Mozilla Firefox 4 have installed in desktop and Firefox 4 for Android on phone.