Hp has officially announced the launch of its new ultra-slim, lightweight HP Slate 500 tablet based on Windows 7 Professional OS. This 1.5-pound business-oriented tablet PC which measures just 0.58-inch thin is targeted at business and enterprise consumers who concerned over work efficiently while on the move, capable of running custom or corporate applications to enhance the user experience.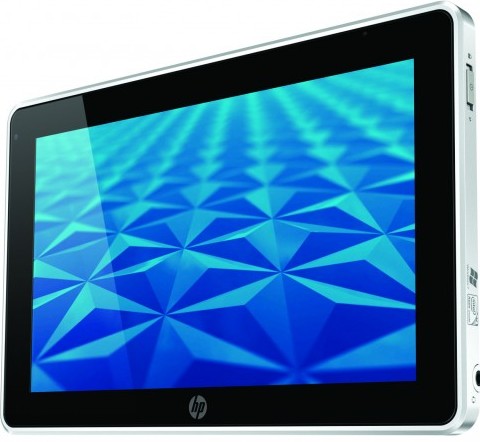 HP Slate 500 features a 8.9-inch WSVGA multi-touch screen with digitizer, true multi-tasking, 1.68 GHz Intel Atom Z540 processor, 64GB SSD, 2GB of RAM, Broadcom Crystal HD accelerator, dual camera (3 megapixel + VGA), Bluetooth, Wi-Fi 802.11 b/g/n, SD/SDHC/SDXC memory card slot, and one-touch keyboard button for added convenient.
HP Slate 500 which comes bundled with a digital pen, portfolio case, and docking station that incorporates a pair of USB 2.0 ports, audio jack and HDMI port is now available in the United States for a MSRP of $799.
Watch the demo video for HP Slate 500: