Typically, a conventional Lithium-Ion notebook battery life time is about a year or plus and you will notice significant life time degradation once after you hit the maximum battery charge/recharge cycles of around 300 cycles. As an effort to offer a much better battery solution for mobile computing, HP (Hewlett Packard) is working closely with Boston Power to come out with a long life battery, codenamed as Sonata that guarantees the battery life time for at least three years (or 1000 cycles), making it one of the best green environment battery for laptop market.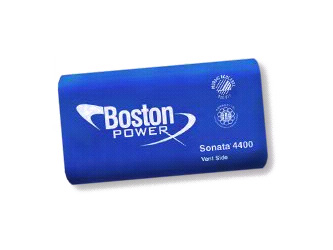 Not much technical detail has been disclosed but the company claims that the new battery technology relies on less reactive chemicals that will easily degrade after some times while they are able to impose better protective controls to prolong the battery life cycles as compared to conventional Lithium-Ion batteries. Besides, the battery can be recharged faster than normal and Boston Power further emphasized that the Sonata batteries only need to be charged for 30 minutes to regain 80 percent of its total charge.
The Sonata battery will be available as an optional accessory for HP laptop in 2009. No pricing and how much total capacity will be offered yet, but it is expected to carry higher price tag since HP plans to give 3 year warranty period to assure best battery quality delivered to end users.